Tile cleaning York, Stone floor cleaning York, Marble polishing York, Patio cleaning York
As well as providing a professional carpet and upholstery cleaning service I am also provide a hard floor/tile cleaning, sealing and light restoration service. This includes amtico/karndean cleaning, tile cleaning, natural stone floor cleaning, patio cleaning and travertine, limestone and marble polishing in York and surrounding area.
More and more homes and commercial premises have tile and karndean flooring. All floors lose their original lustre over a period of time. The years of foot traffic and debris will cause the surface to wear and deteriorate and look dirty and scuffed which will fade what should be the centre piece of your room.
If your tile, stone, vinyl or amtico floors are looking dull and tired, and no matter how hard you mop or scrub, you just don't seem to get a good result like you used too, its time to get in a professional.
Just like carpets, tiled floors require regular cleaning, grout lines are even more important, as grout is very porous and much harder to maintain. Regardless of how clean and polished your tiles are, if the grout lines are dirty and stained, the entire room will look dirty and neglected.
Mopping your floor everyday keeps the surface clean and hygienic but mopping alone can't get to deep down dirt which slowly starts to give your flooring a dull look.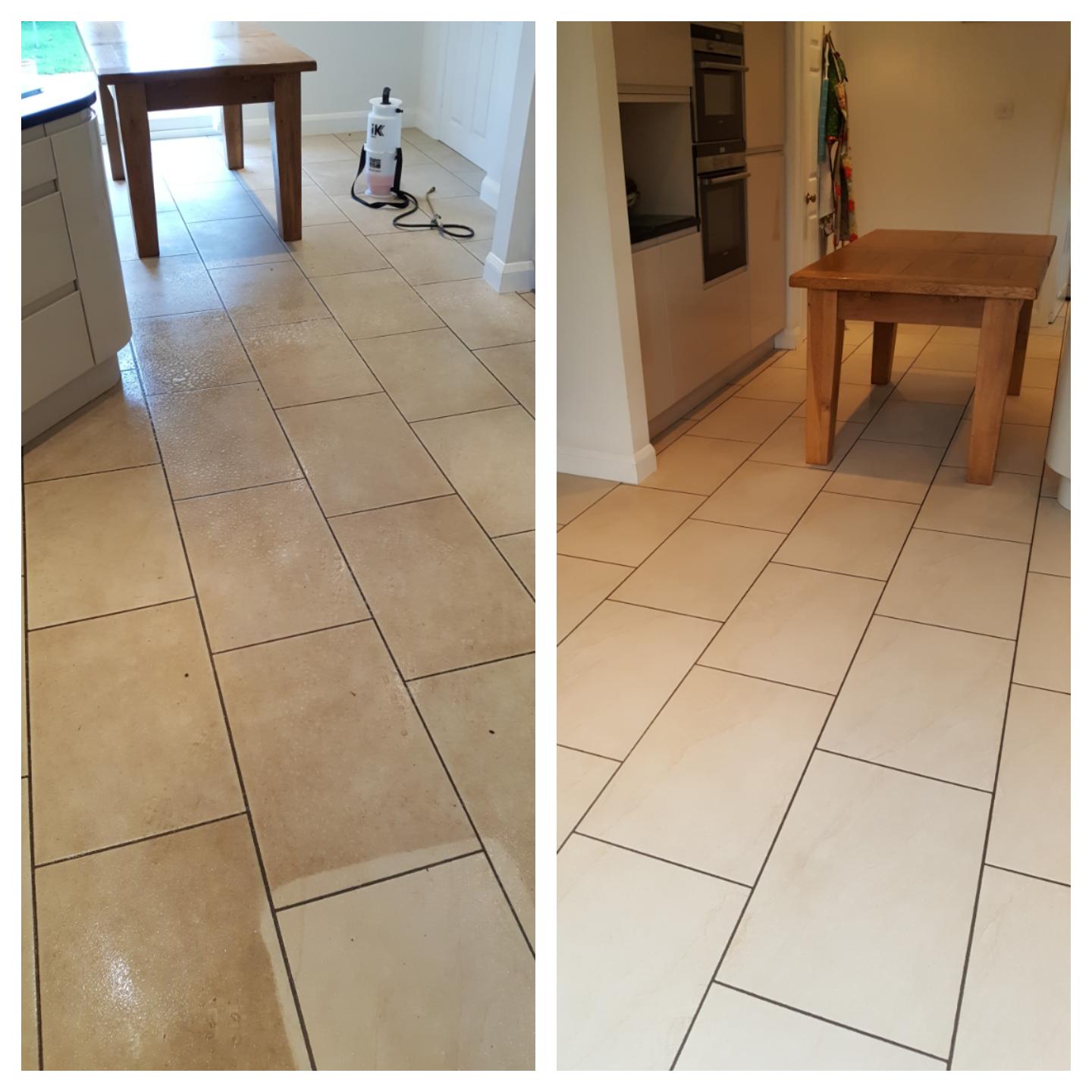 Areas covered: York, Tadcaster, Sherburn in Elmet, Selby, Wetherby, Boston Spa, Boroughbridge, Harrogate, Knaresborough, Thirsk, Easingwold, Pocklington and surrounding areas
Terracotta

Granite

Karndean/Amtico
In addition to tile cleaning, your floor may require a certain amount of restoration work in order to restore it to its original beauty. Stone floors such as marble, travertine and limestone may need to be diamond polished in order to bring them back to their original condition. Scratches, grit and ingrained dirt can all change the appearance of stone floors over time. My stone floor polishing process involves using diamond polishing pads to gradually grind the surface of the marble tile removing scratches and prepare it for polishing. This process will restore your marble tiles to their original shine, ready for sealing.
I can then discuss sealing your floor if you wish to make it easier to clean and to keep that new look for longer. I use impregnating sealers which soak into the stone forming an invisible barrier. All stone is porous and will absorb dirt or spillages unless correct protection is applied in the form of a specialist impregnating floor sealant. I have a selection of sealants available from satin to colour enhancing protection.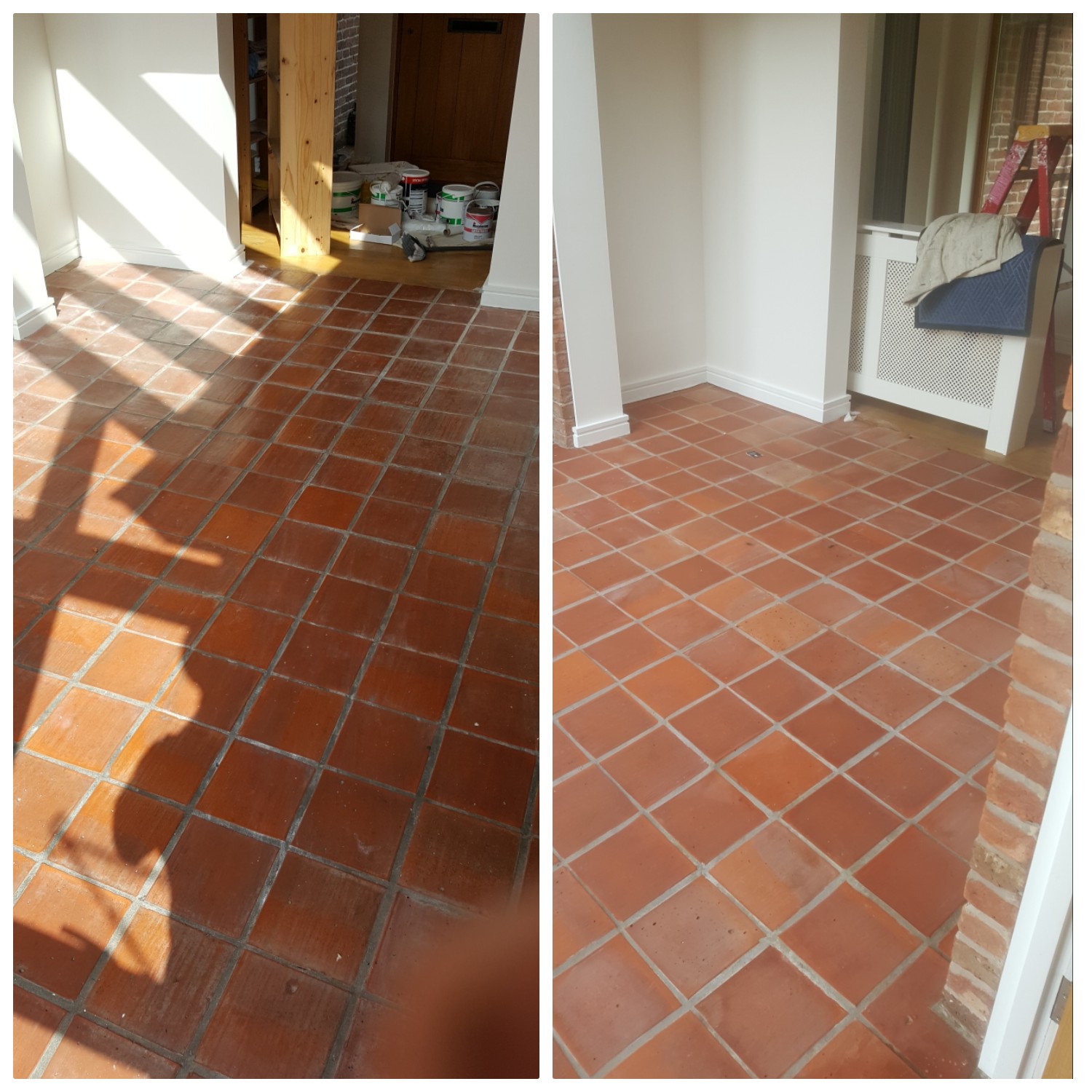 Tile cleaning care tips:
Sweep or vacuum floors to remove any debris and grit before using any cleaning products. Damp mop your tile floor at least once each week.

After cleaning, rinse the entire area with clean water to remove any cleaning solution residue to prevent rapid resoiling.

Use a sealer on grout joints shortly after installation.
Tile cleaning in York, Stone floor cleaning in York, Marble polishing in York, Patio cleaning in York and surrounding area. Including Wetherby, Boston Spa, Tadcaster, Selby and surrounding area