carpet cleaning harrogate
Professional Carpet Cleaning Harrogate and Upholstery Cleaner in Harrogate and surrounding area
Wecome to Johnsons Floor Care
My name is Paul Johnson a professional carpet cleaner and upholstery cleaner and the proud owner/operator of Johnsons Floor Care. I provide an Affordable, Friendly, Reliable and Trustworthy carpet cleaning service in Harrogate, Knaresborough and surrounding area. Every job I do I strive to get the best results possible, nothing less than perfection is accepted by myself. If you choose me to carry out work in your home or business you can rest assured your carpets and upholstery will be left fresher, cleaner and ready to use within hours.
I use one of the most advanced carpet cleaning systems on the market. A petrol powered machine which is mounted inside my van so there is no noisy machinery entering your property.  These types of machines are usually used commercially to clean restaurants, cinemas, pubs and hotels, so when you call me to clean your carpets you'll experience a more superior clean and much faster cleaning process. This type of machine brings the best carpet cleaning experience money can buy and allows me to give a deeper more thorough clean, more efficiently than most Harrogate carpet cleaning companies.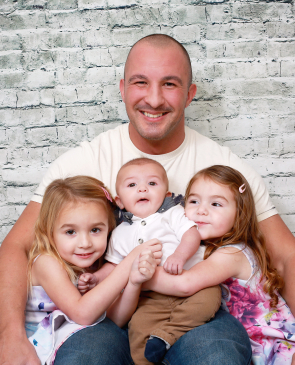 For fresher, cleaner, brighter carpets call Paul today for a free quote on Harrogate:
​
01423 434037 or 07974 959432
​
Between 8am and 9pm, 7 days a week
or email:
paul@johnsonsfloorcare.com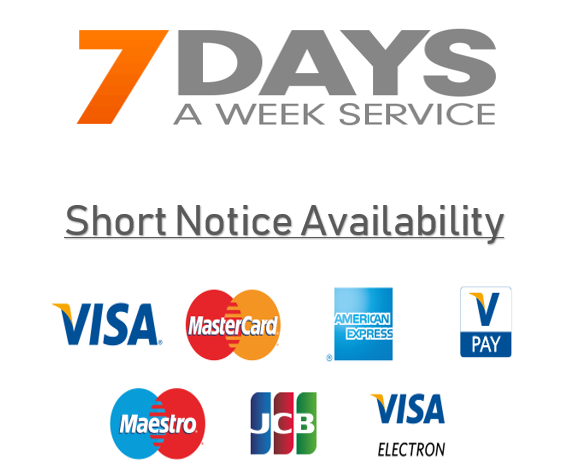 Carpet cleaning and Upholstery cleaning
I use a powerful petrol powered, truck mounted machine which are renowned for their power and speed of operation which simply can't be matched by electric portable machines used by many carpet cleaners in Harrogate and Knaresborough. Truck mounted machines offer unrivaled suction power, water pressure and heat allowing me to clean deep to the bottom of the carpet pile and gets the job done to the highest possible standards, leaving most carpets dry in 5 hours. My truck mounted system is a complete self dependent setup, mounted inside my van running off a 18 horse power petrol engine and has its own on board water supply and waste recovery tank and cleans up to 110 degrees celsius.
Not all Harrogate carpet cleaning companies operate these machines because they are so expensive to purchase. It allows me to work faster, which means less inconvenience to your day. I have enough vacuum hose and solution hose to work 75 metres away from my van.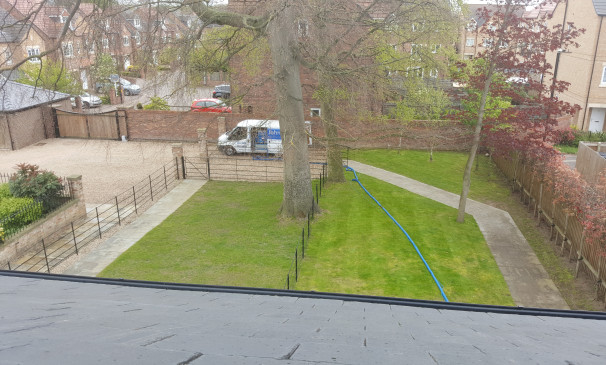 Tile cleaning and Marble polishing
As well as providing a professional carpet cleaning and upholstery cleaning service in Harrogate and Knaresborough, I also provide a tile cleaning service including Slate, Limestone, Sandstone, Terracotta, Ceramic tiles, Porcelain tiles, Marble and Granite, Travertine, Quarry tiles, Vinyl, Karndean and Amtico.
I us a variety of cutting edge machines from rotatary machines, hot water extraction or oscillating technology. These machines allow me to clean all varieties of vinyl and tiled and stone flooring.
With hard floor cleaning I like to come out and do an onsite quote. I do this so I can discuss what type of finish you want. I can also do a free no obligation test patch. This not only gives you an idea on how the floor will look when I've finished. But will also give me a chance to test a few products to determine which will get the best result.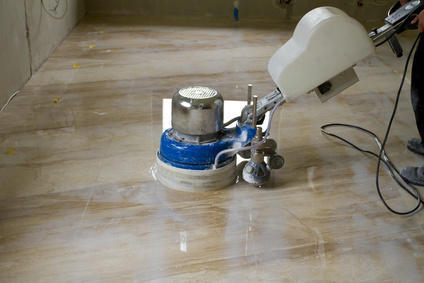 We regularly clean our clothes to keep them clean and fresh, so why not regularly clean our carpets and upholstery too, how often varies widely from one environment to another. Over a period of time that fresh clean appearance will start to look dull and grubby especially walkways from hard floors, this will cause permanent damage if your carpets are not professionally cleaned regularly.
Your sofa and armchairs get a hard time everyday too, whether it's from general use to pets sleeping on them, children climbing over them or just being sat on. Food and drink spillages often result in your carpets and upholstered furniture looking old before there time. It makes sense to have them cleaned once in a while. Professional cleaning can bring them back to life giving a fresh look and feel to the whole room.
The key to keeping your carpets and upholstery clean is good maintenance. By introducing regular cleaning you will prolong there life and restore there appearance. Hot Water Extraction (steam cleaning) his my prefered method of cleaning and is widely recommended by most carpet and upholstery manufacturers and is the most efficient method to clean most types of carpets and upholstery.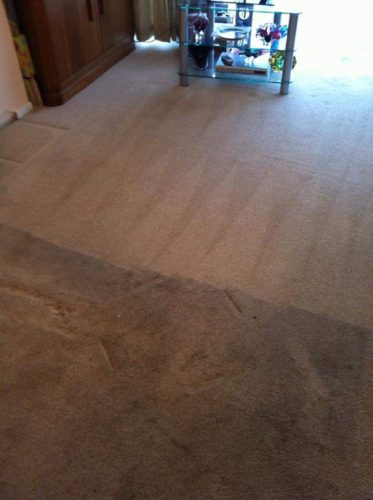 End of tenancy carpet cleaning Harrogate
At the end of your tenancy when you are moving out of a rented property most estate agents and landlords now add in as part of the tenancy agreement, that the carpets are professionally cleaned at the end of your tenancy. If you've had pets, some tenancy agreements will insist on having a flea treatment applied. I provide both these services. All end of tenancy carpet cleans are issued with an invoice.
Carpet cleaning Harrogate Care Tips
Double up on door mats on entrances to your home one on the outside and one on the inside to help prevent dirt from outside being trodden into your carpets and soiling them.

Spillages are more easily removed if tackled immediately so act promptly and blot off all the liquid stain with dry kitchen roll or a clean dry white cloth. Work from the outside in. Never rub it as this can cause irreversible damage to the carpet fibres. Then rinse with cold water from a spray bottle then blot dry.

Keep your carpets dust free and keep those fibres plumped up by vacuuming your home a least twice a week, at an absolute minimum. Loop pile carpets should be vacuumed with a cylinder cleaner using the suction head only. Cut pile carpets should be vacuumed with an upright cleaner with beater bar and brush.

Carpets should be professionally cleaned a minimum of every 12 months, more often if you have children and pets.

Use blinds or curtains to protect your carpet and upholstery from sustained direct sunlight, as this can cause colours to fade.

Vacuum your armchairs and sofa regularly to remove dirt and dust that can cause soiling and damage upholstery fibres.

Rearrange cushions occasionally on your armchairs and sofa to ensure even wear of the cushions fillings and fabric.
Carpet cleaner Harrogate & Knaresborough - Upholstery cleaning in Harrogate, Knaresborough & surrounding area