carpet cleaning Selby - upholstery cleaning selby
Carpet Cleaning Selby and Upholstery Cleaning Selby

 
Welcome to Johnsons Floor Care
My name is Paul Johnson a professional carpet cleaner and upholstery cleaner and the proud owner/operator of Johnsons Floor Care. I provide an Affordable, Friendly, Reliable and Trustworthy service specialising carpet cleaning and upholstery cleaning in Selby and surrounding areas. Every job I do I strive to get the best results possible, nothing less than perfection is accepted by myself. If you choose me to carry out work in your home or business you can rest assured your carpets and upholstery will be left fresher, cleaner and ready to use within hours.
I use one of the most advanced carpet cleaning systems on the market, a petrol powered, truck mounted carpet cleaning machine which is mounted inside my van so there is no noisy machinery entering your property. These types of machines are usually used commercially to clean restaurants, cinemas, pubs and hotels, so when you call me to clean your carpets you'll experience a more superior clean and much faster cleaning process. This type of machine brings the best carpet cleaning experience money can buy and allows me to give a deeper more thorough clean, more efficiently than most Selby carpet cleaning companies.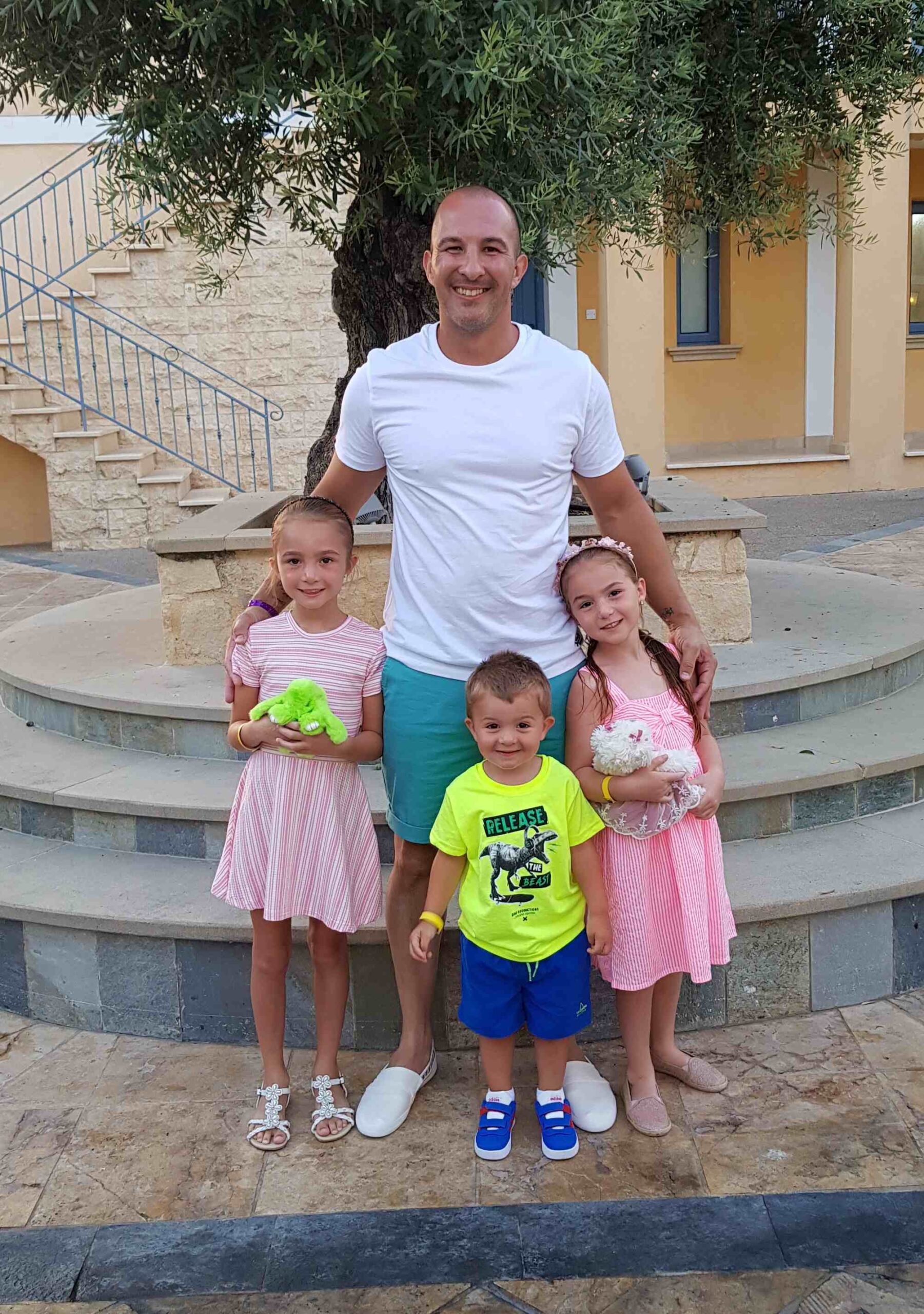 Call Paul today for a free quote on:
​01757 644010
07974 959432
Between 9am and 8pm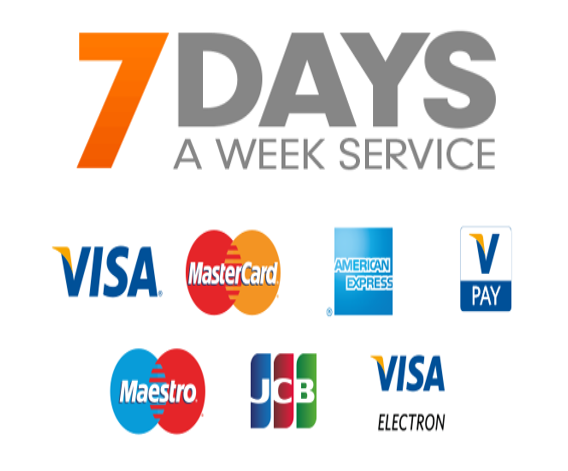 Carpet cleaning Selby and Upholstery cleaning Selby
I use a powerful petrol powered, truck mounted carpet cleaning machine which are renowned for their power and speed of operation which simply can't be matched by electric portable machines used by many carpet cleaners in Selby. Not all Selby carpet cleaning companies operate these machines because they are so expensive to purchase. My machine is about 10 times more powerful than most electric portable machines, providing more heat, more vacuum and more water pressure, which allows me to clean deep to the bottom of the carpet pile. My truck mounted system is a complete self dependent setup, mounted inside my van running off a 18 horse power petrol engine and has its own on board water supply and waste recovery tank and cleans with  temperatures up to 300 fahrenheit.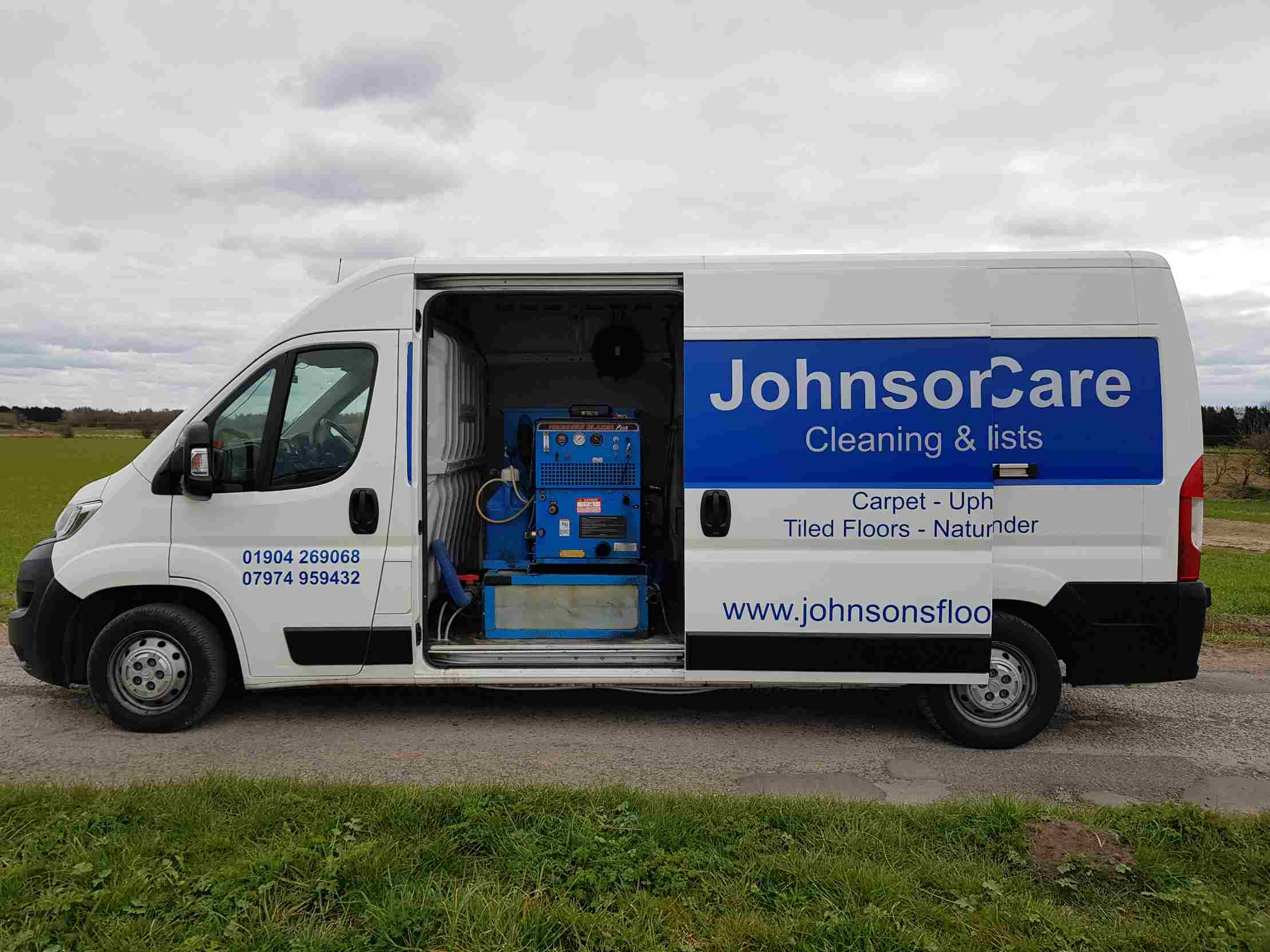 Truck mounted machines offer unrivaled suction power, water pressure, heat and get the job done to the highest possible standards and leaving most carpets dry in 5 hours. This type of machine brings the best cleaning experience money can buy from any Selby carpet cleaning company. It allows me to work faster, which means less inconvenience to your day. I have enough vacuum hose and solution hose to work 60 metres away from my van.
---
Carpets and upholstery is one of the major investments in your home, so it is important that it is maintained correctly to avoid premature wear. We regularly clean our clothes to keep them clean and fresh, so why not regularly clean our carpets and upholstery too.
Carpets and upholstery can over time accumulate dirt and lose their original appearance and colour through day to day use. With regular professional cleaning they can be brought back to life, improving the appearance and lifespan of your carpet and upholstery and giving a fresh look and feel to the whole room.
Hot Water Extraction (steam cleaning) his my perfered method for cleaning. It is widely recommended by most carpet manufacturers and  the National Carpet Cleaners Association as the most efficient method to clean most types of carpets.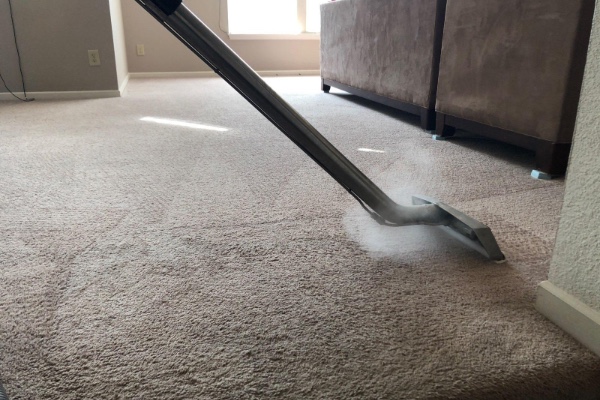 Great service!
Sarah Rockliff
2022-07-09
Can't recommend Paul enough- he responded quickly to our query, was competitively priced and did a swift and efficient job to a really high standard. Our carpet and rugs have a whole new lease of life. Thanks!
Michael Higgins
2022-04-14
Can highly recommend Paul! Did an outstanding job and is a top quality Human. Don't look any further for your floor cleaning needs.
Brilliant quick service great job done will defiantly use again....... Highly recommend 🙂
Can highly recommended. Cleaned my drive and re sanded it . Patio also cleaned to a high standard and stairs carpet . Will definitely use again highly professional and excellent job done at a competitive price .
Wild Harvest School (inc. Tipis and Activities)
2021-12-16
From start to finish a professional and great job. Totally recommend . Great value too if you're thinking of hiring a rug doctor don't , for a tab more this man does it better !
Paul fitted me in at short notice at the end of his working day to clean a bed room carpet for me after decorating real please with the good job he has made Paul is a very friendly and down to earth lad would Highley recommend him and will defenatly use him again thanks Paul doing a brilliant job Pete
Darren Leeming
2019-12-09
A+++ service..great prices...reliable local business...used twice and could not be happier..will use again for carpets and upholstery!
This is the second time I have used Paul (young kids and cream carpets) excellent service, very friendly and affordable prices. Would highly recommend and would definitely use again.
Our 3 piece suite looks amazing, so pleased with the results. No need to buy a new suite now. A very efficient service
Carpet cleaning Selby after care advice:
Drying times can vary depending on fibre content of carpet, pile density, room temperature, humidity and air circulation.

To speed up drying times, leave open internal doors and windows or external doors weather permitting and if possible use a fan to create air movement.

Take care when stepping from a damp carpet onto a hard floor surface i.e. a kitchen or bathroom floor. The moisture picked up can make the floor very slippery.

Sticky tabs or foil protectors should not be removed from beneath furniture until you are sure the carpet is dry to prevent dye transfer or rust marks from sofas/furniture.
Carpet cleaning Selby and Upholstery cleaning Selby and surrounding area