As a professional upholstery cleaner and sofa cleaner I understand how important it is for you that your upholstery is well maintained and looked after whether this is in your home or workplace. Your sofa and armchairs and upholstered furniture get a hard time everyday. I take great care with your furniture, offering a deep but gentle upholstery clean, restoring them to their former glory and bringing back the colours and detail.
If your sofa and armchairs are looking a bit tired, the best way to bring it back to life is to get them cleaned by a professional.
My extensive cleaning process will guarantee your much loved sofa and upholstered furniture is cleaned to a high standard. In order to be safe for you and your family all my products are eco and pet friendly.
My cleaning process is completed on all areas of your sofa and armchairs being cleaned, backs, fronts, sides, corners, arms and of course the cushions. As you probably know from washing clothes at home, hot water cleans better than cold and to break down and remove the natural oils trapped in your upholstery I need to use hot water. This will be done using specially designed upholstery cleaning tools. This ensures the minimum amount of moisture is left on the upholstery fabric, bringing back its vibrant colour and beauty. If your sofa and armchair doesn't need such a thorough clean I can also offer a visible surfaces only clean.
By introducing regular cleaning to your upholstery you are ensuring they will not only look good but will last longer.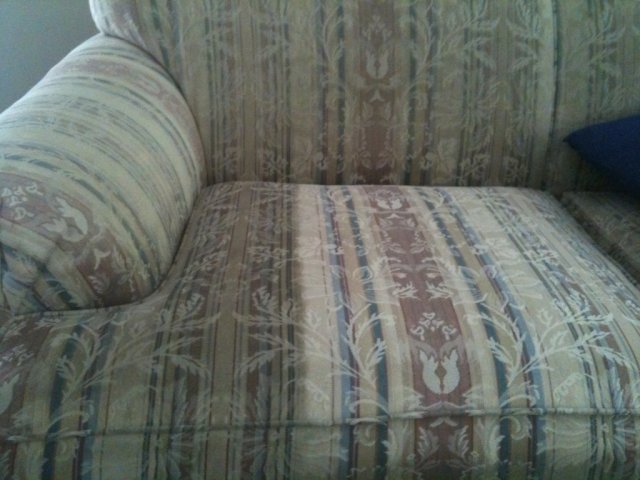 Please note the average 3 piece suite takes about 3 hours to clean